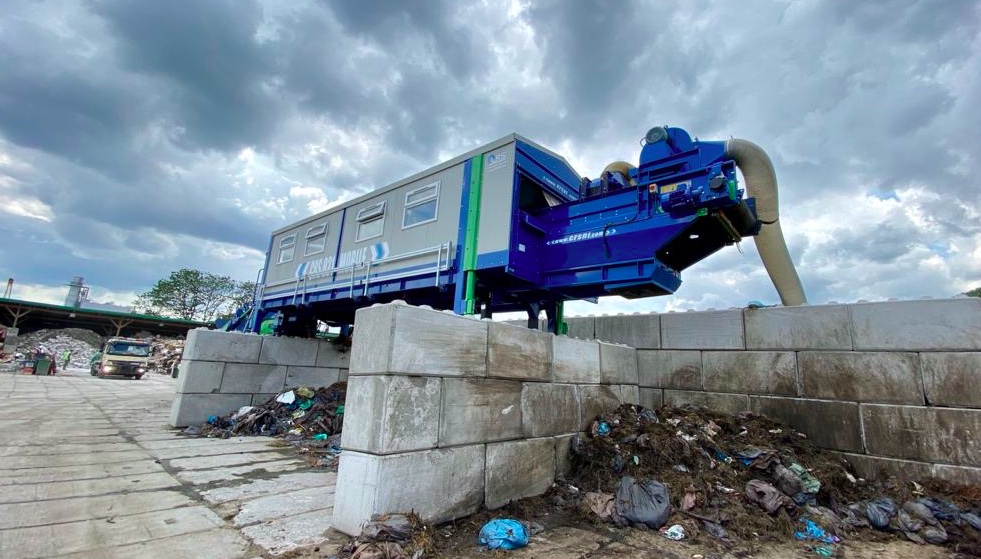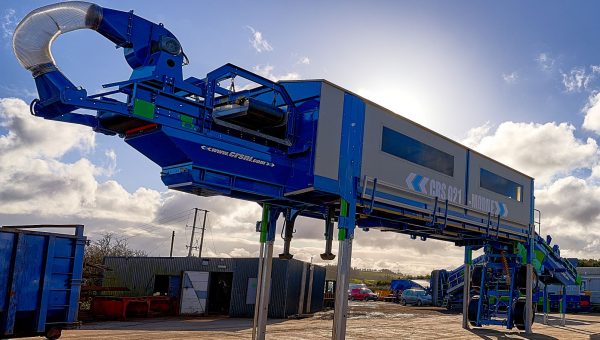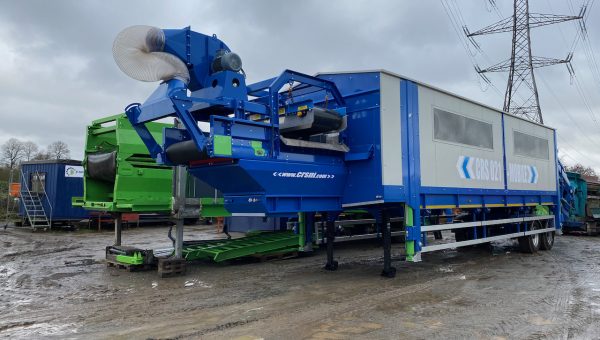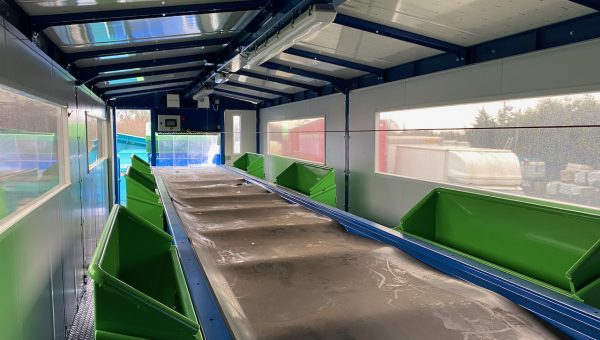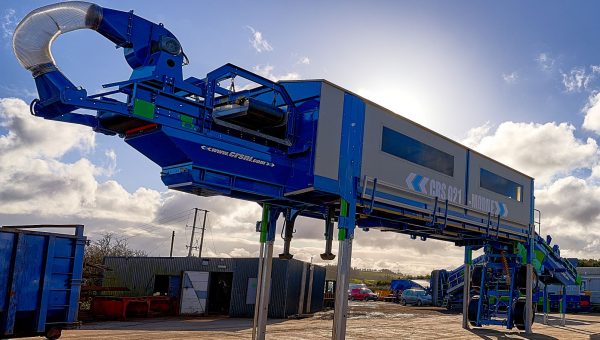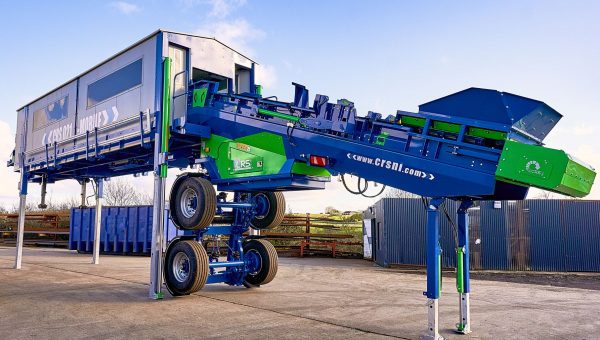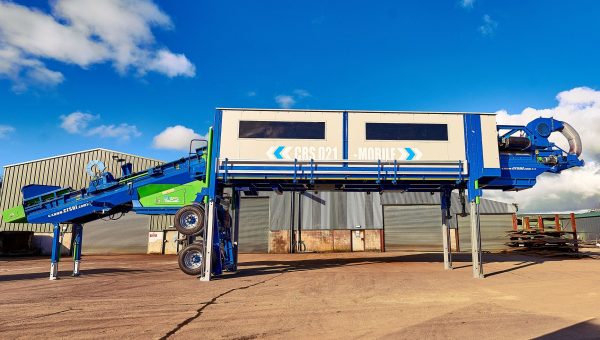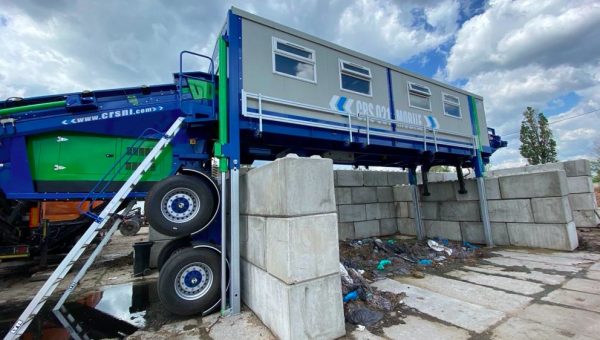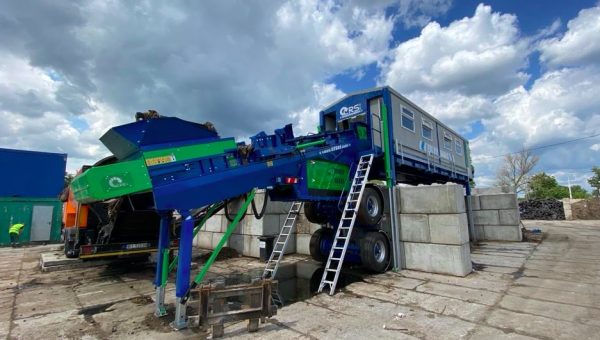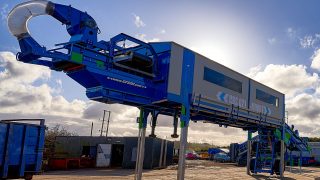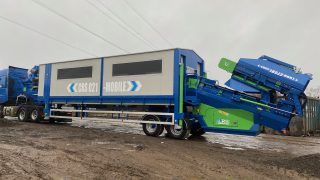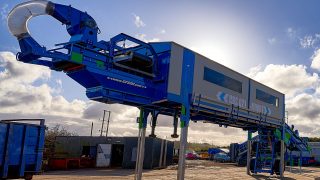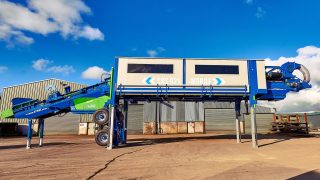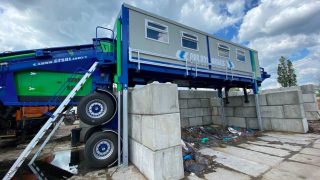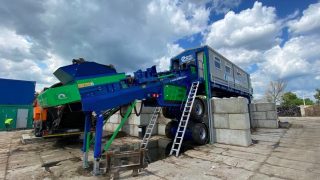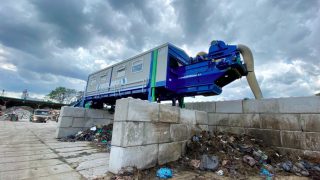 New Mobile Picking Station
The CRS Mobile Picking Station is a 4-bay, fully transportable recycling unit. It is designed for contractors who require fast on-site and on-the-road mobility in order to efficiently and safely carry out their waste processing & recycling operations.
The New Mobile Picking Station is a 4-bay fully transportable recycling unit, it boasts double sided walkways for ease of access, variable speed control for picking belt and an economically quiet power unit.  This Mobile Picking station was designed for ease of use, transport  & operators.  Built to a high quality specification to withstand the toughest of materials.
It can be fed by any Screener or Trommel with its heavy duty feed hopper offering customers high throughput with 8 separate picking chutes, its ideal for producing a clean product using a combination of air, magnetic and manual sorting technology to remove light contaminants, ferrous metals, wood, cardboard etc. on a 1200mm wide belt.
The New Mobile Picking Station has 40yd skip access which allows a higher storage than the standard 20yd mobile picking stations currently on the market. This ensuring longer operating hours between skip changes, resulting in better daily throughputs.
The on-site setup is quick and safe, manoeuvred easily onsite with the 5th wheel pin allowing a quick set up time to ensure down time is kept to a minimum.  The independent control allows setup on uneven site conditions using 4 separately controlled hydraulic jacking legs. Complete with a remote control feature the operator can be at a safe distance during the setup procedure.
The New Mobile Picking Station is the latest machine to the market, with all the benefits of other brands whilst improving functionality making this machine the most up to date, robust, innovative and affordable machine on the market.  This picking cabin is the only picking cabin on the market with the ability to put 4 x 40yd bins underneath.  It's the equivalent of having a bespoke purpose built static plant only its is mobile.
Give us a call if you would like to discuss or have a general enquiry about a mobile picking station.
Standard Options
 Heavy duty Overband Magnet
 Blower & Nozzle for lights removal
 Auxiliary conveyor for stockpiling or system integration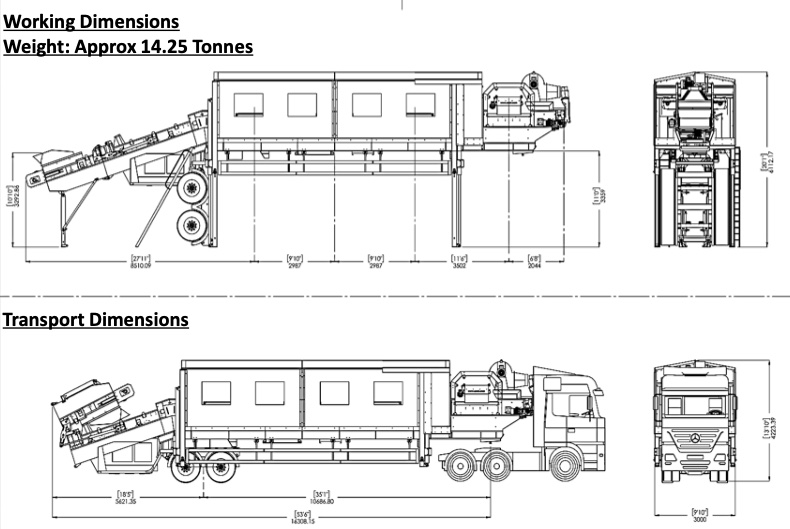 Recirculating System?: 0
Type: jaw
Bogey Option: 0
Conver Rotator: 0