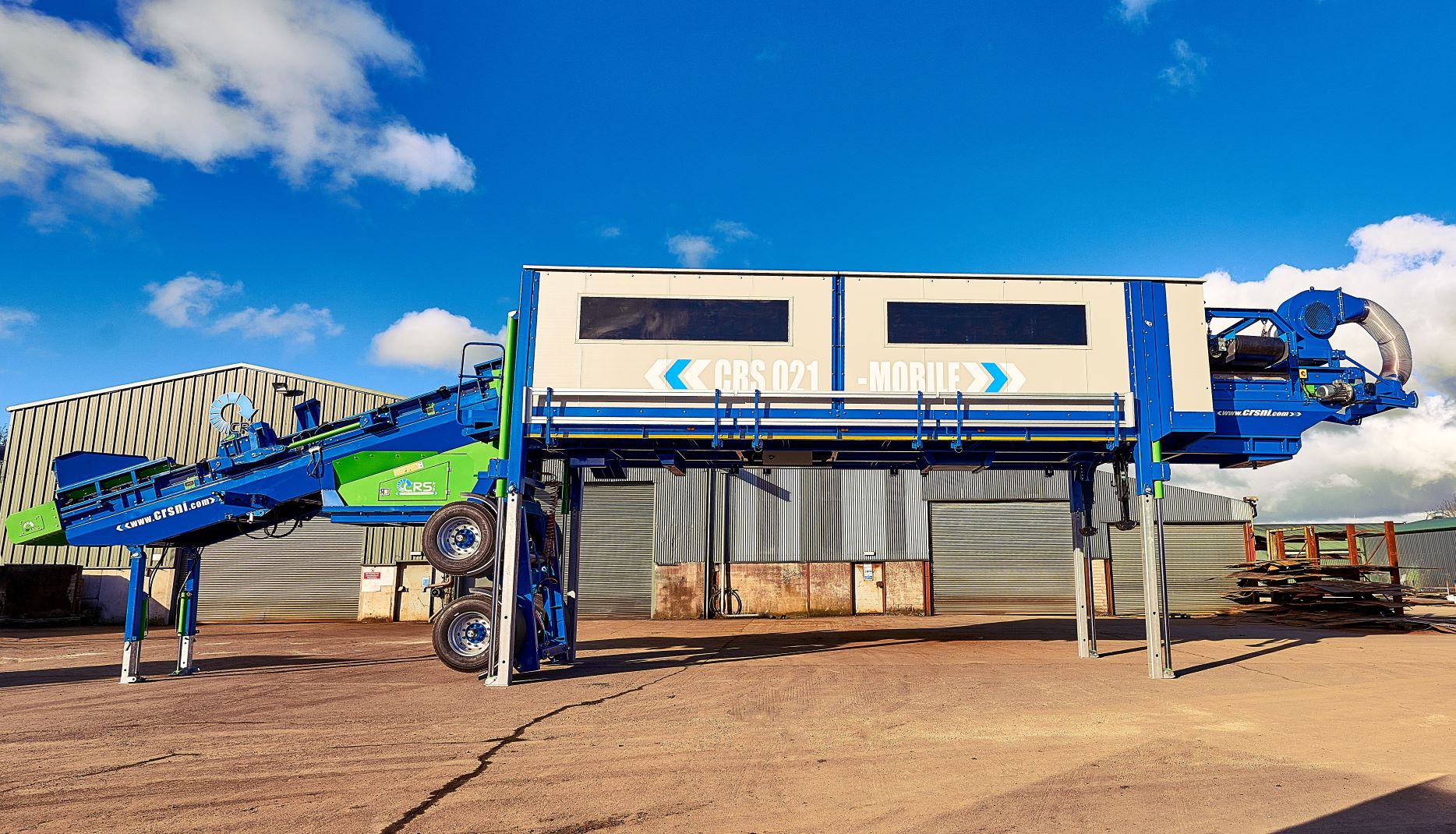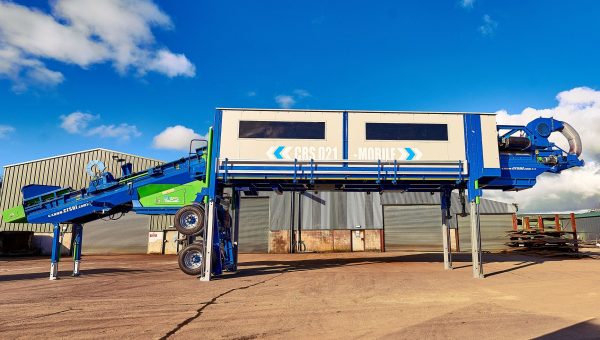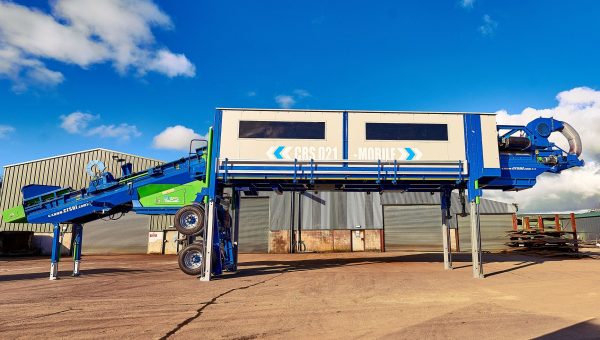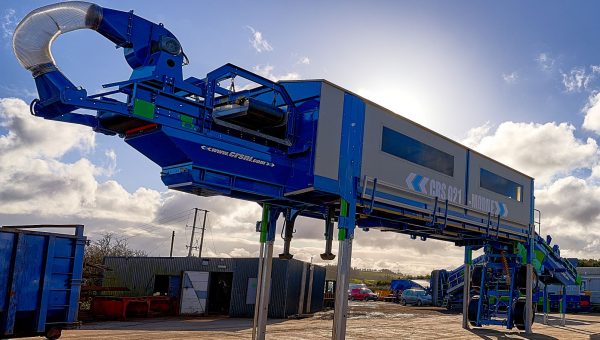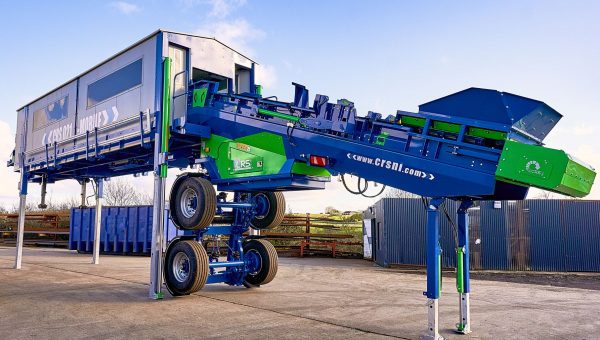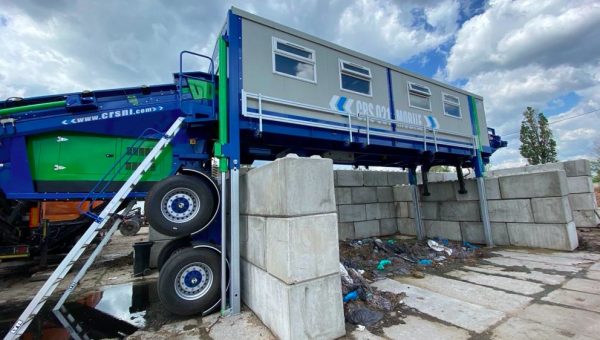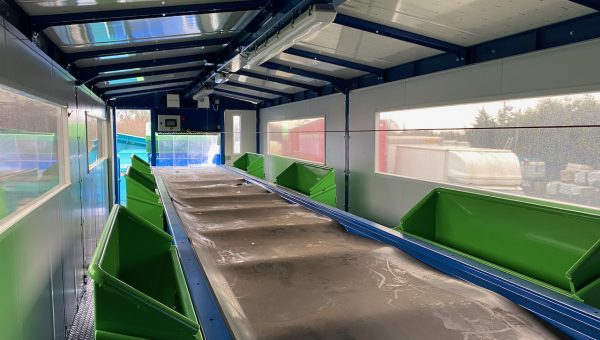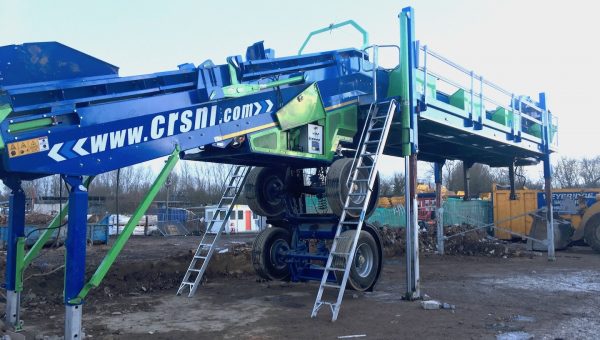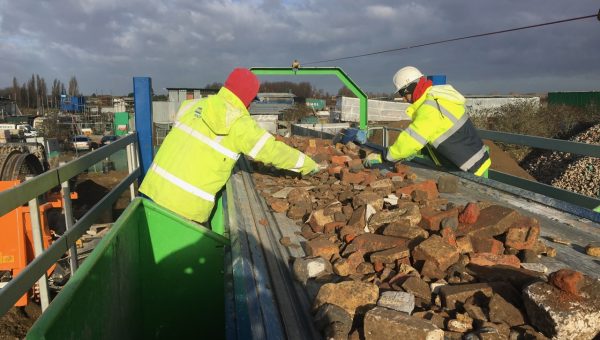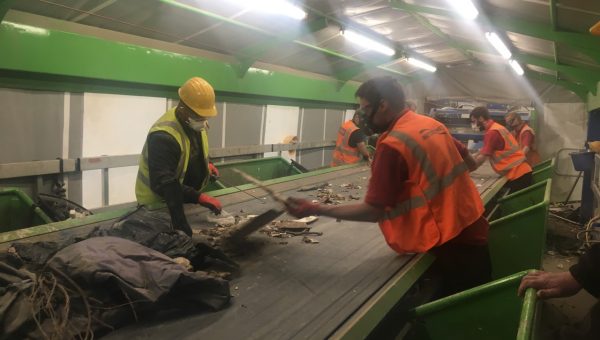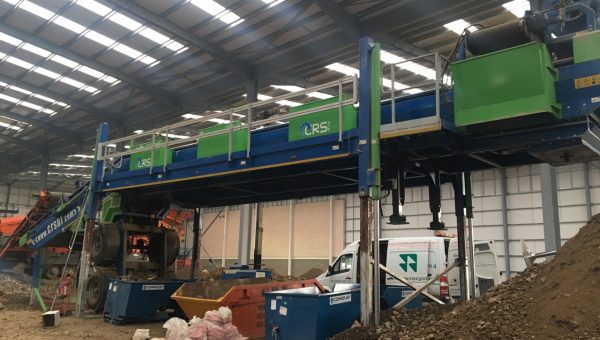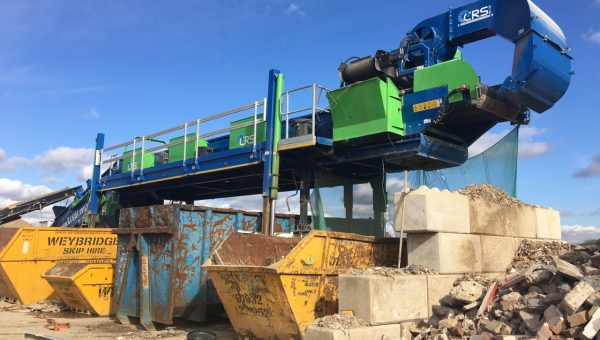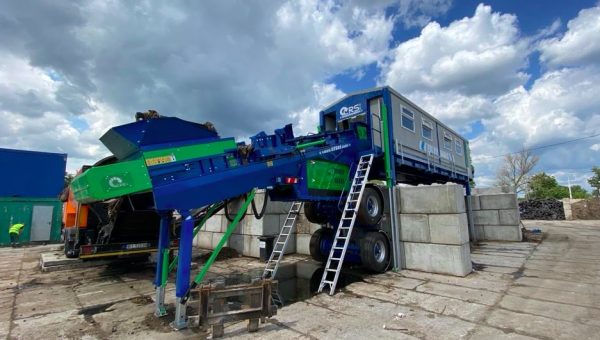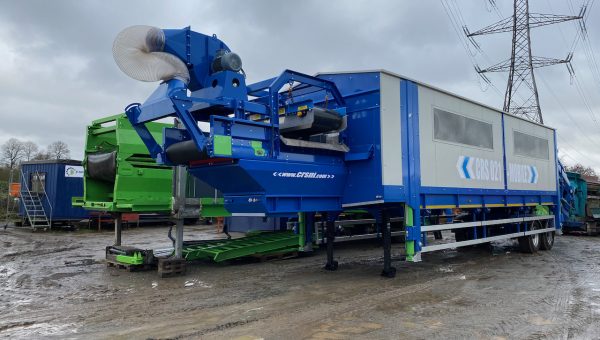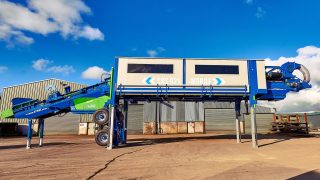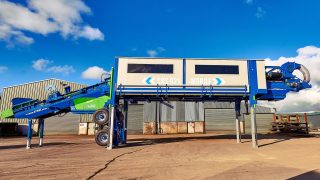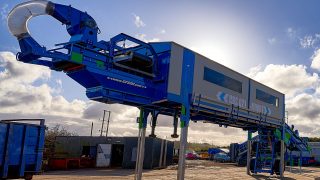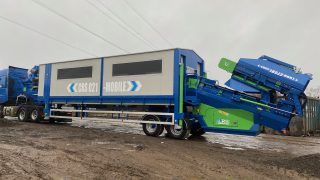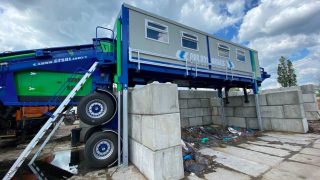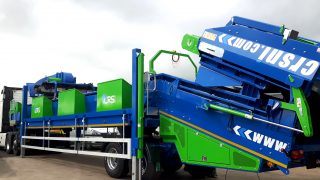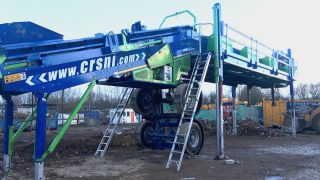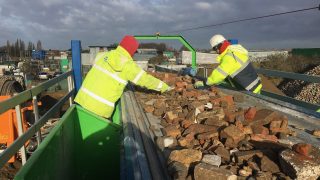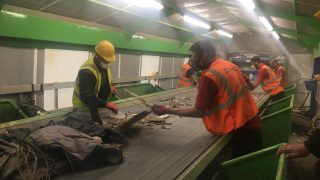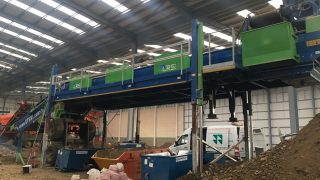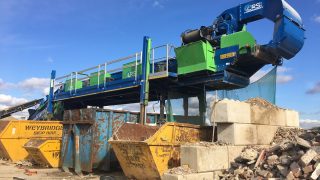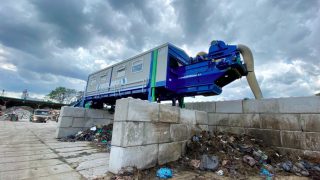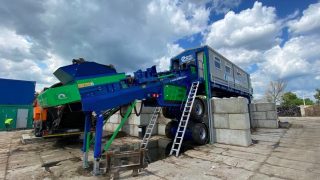 CRS Mobile Sorting Picking Station
CRS Mobile Picking Station, a mobile solution that gives all the benefits of a 3 to 4 bay static plant. This unit is the largest mobile picking platform on the market. Equipped with an onboard engine, the machine gets towed into site on 5th wheel attachment, detach from tractor unit, start the engine, drop the hydraulic support legs , few guards to put up, and it is ready to go. 15 mins max setup time. These machines are good for separating waste, taking the rubbish out of compost, cleaning hardcore and various other applications.
The CRS Mobile Sorting Picking Station is a 4-bay, fully transportable recycling unit.  It is designed for contractors or operators who require fast on-site and on-the-road mobility in order to efficiently carry out their waste processing & recycling operations.
It is ideal for producing a clean product using a combination of air, magnetic and manual sorting technology to remove light contaminants, ferrous metals, wood, cardboard etc. on a 1200mm wide belt where the materials are removed and sorted into 3 or 4 bays.
Arriving on-site, complete with its own power supply, the CRS mobile sorting picking station is operational in under 10 minutes. With options for 2, 3 or 4 bay, allowing 3 x 40 yard bins to store easily underneath to increase throughput and plant functionality.
The CRS Mobile Sorting Picking Station has been designed to compete with other machines of this type and surpass them.  The CRS Mobile Picking Station is the latest machine to the market, with all the benefits of other brands whilst improving functionality making this machine the most up to date, robust, innovative and affordable machine on the market.
These machines can be used in various applications
Sorting waste, whether that is straight after a trommel or other screen or as a quality check on an existing line
Used in conjunction with a crushing or screening application where wood or rubbish has to be taken out of product
Mobile picking stations offer the operator huge opportunities, whether that is to use one of these until planning permission is granted on a static unit, to use one while a static plant is being installed, to clean up hard core from a crushing application or to pull recoverable materials from a site that is being treated…  The uses for these machines is endless.
Standard Options
 Heavy duty Overband Magnet
 Blower & Nozzle for lights removal
 Auxiliary conveyor for stockpiling or system integration
Give us a call if you would like to hire a mobile picking station.
---