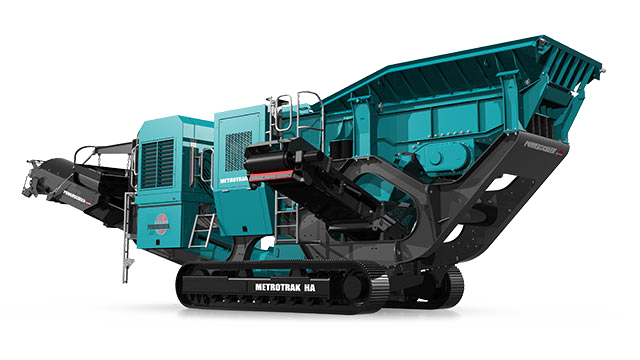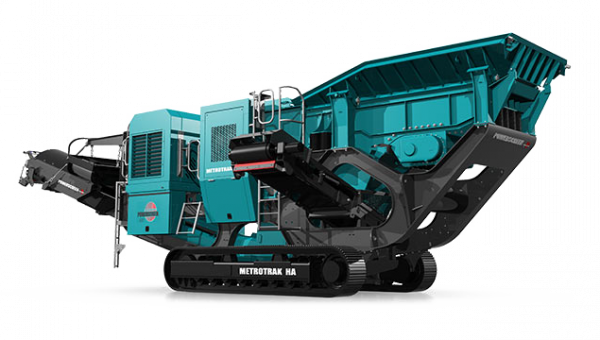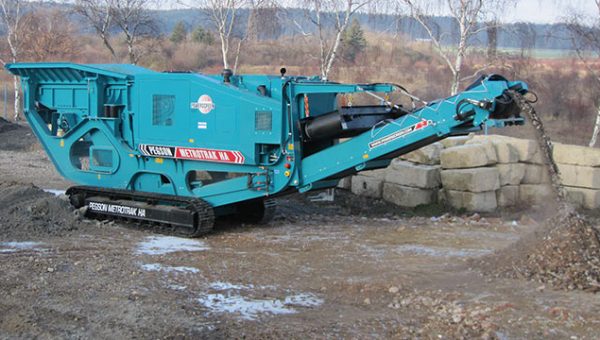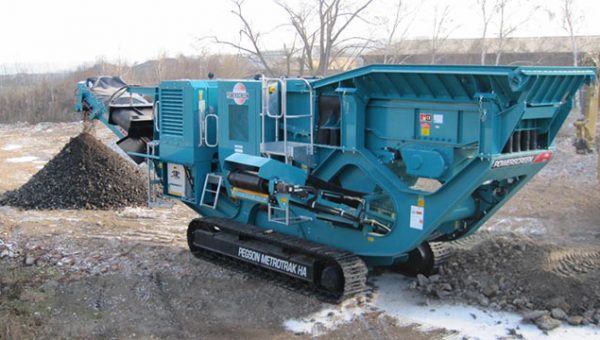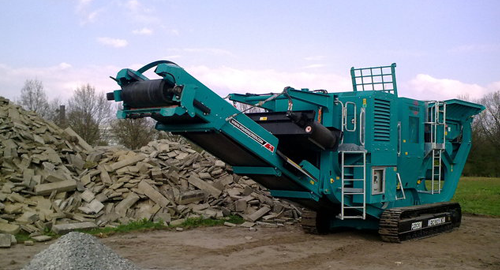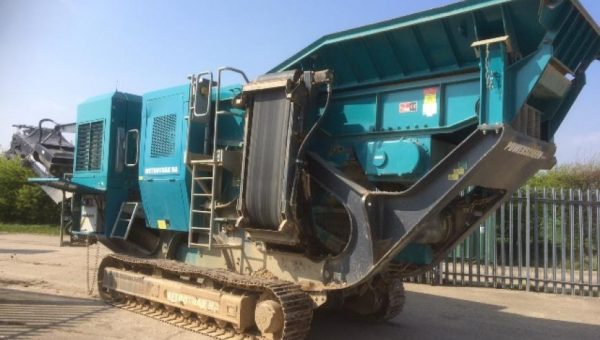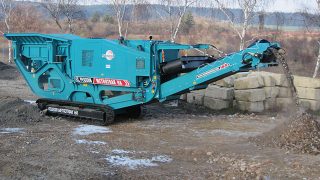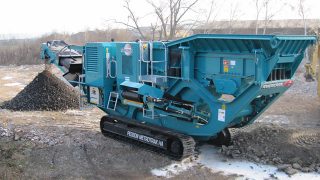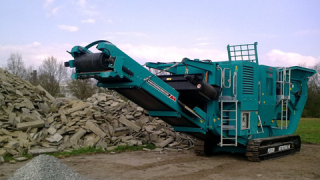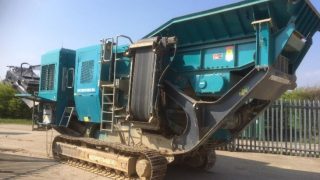 Pegson Metrotrack 900×600 Jaw Crusher
Pegson Metrotrack 900 x 600 jaw size available for rental – Direct drive technology, full power delivered to jaws – unparalleled production.
Pegson Metrotrack 900×600 Jaw Crusher Details
The Pegson Metrotrack 900×600 Jaw Crusher is an aggressive, heavy duty, compact jaw crusher designed to handle hard rock, ores and demolition concrete for the quarrying and mining industries.
The Pegson Metrotrack 900×600 Jaw Crusher has a modern design with a user friendly control system which maximises machine production capabilities with a powerful direct drive jaw box which has been developed for the most demanding applications.  It delivers high production, large feed opening, adjustable crusher settings and an advanced electronic control system interface.
The Pegson Metrotrack 900×600 Jaw Crusher is equipped with a huge feed hopper with capacity of up to 300 tph, a grizzly pre-screening grid and a large 800mm main conveyor belt.  The jaw crusher has an inlet opening of 900 mm x 600 mm (36" x 24") and is equipped with hydraulic wedge adjustment.  The powerful C7.1 Tier IV 167 kw engine gives enough strength to perform in the hardest conditions meaning this machine is ideal for users who require high capacities, reliability and impressive output.
---
Why Use a Pegson Metrotrack 900×600 Jaw Crusher
Jaw crushers are one of the most versatile crushers available and are one of the most popular machines in the UK.  This is because these machines are very good at doing a pretty much all round job with very limited chance of damage and the benefit of a low cost per ton production rate.  Most demolition contractors are only looking to crush material to 75mm minus (crusher run) the jaw crusher is the machine of choice giving excellent production and wear life.
Jaw Box Technical Information
In general most jaw crushers come with 2 levels of jaw box protection technology.
Toggle plate – Like the crumple zone in a car, the toggle plate is designed to break if a contaminant goes into the jaws protecting the jaws and shaft configuration from twisting or breaking.
Feder Ring – The feder ring is like a bushing between the flywheel and the jaw shaft, with the momentum of the jaw in normal operation.  If a contaminant enters the crusher and stops the jaw solid, the feeder ring is torsion just right to allow the flywheel to spin therefore protecting the shaft and jaw assembly.
This machine is equipped with:
Hydraulic adjust – The Pegson Metrotrack jaw crusher can open and close the jaws hydraulically, very handy if there is a blockage or to quickly size the material at the right specification.
Overband Magnet to remove ferrous materials
Side conveyor – if used removes the minus fraction that bypasses the jaws going through the grizzly section on crusher
Utilising this technology gives the operator the reassurance to know that they can get on with the job and all this in a machine that has a transport weight of just 29 tons which allows the machine to be easily transported to site on most low loaders with the knowledge that it is an excellent sized machine to deal with most applications.
Give us a call or get in contact if you would like to hire a Crusher in and around London, Bristol, South Wales, or pretty much the whole South UK.
---
Recycling
Quarry
Crusher Run
Single Sizes