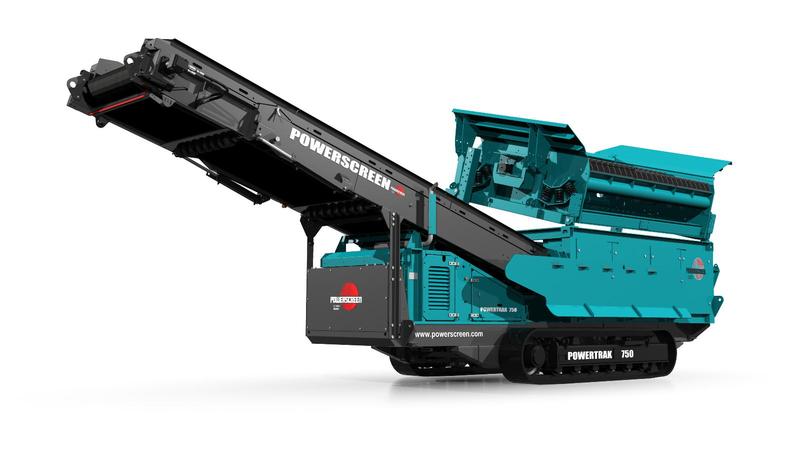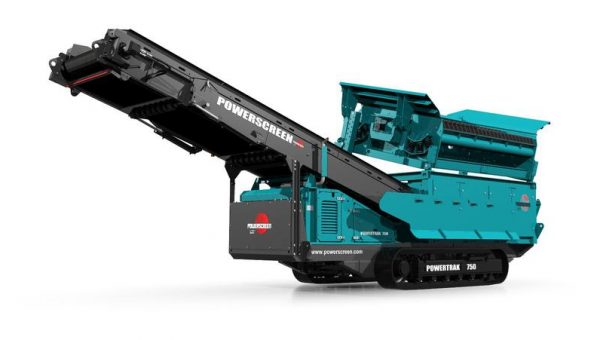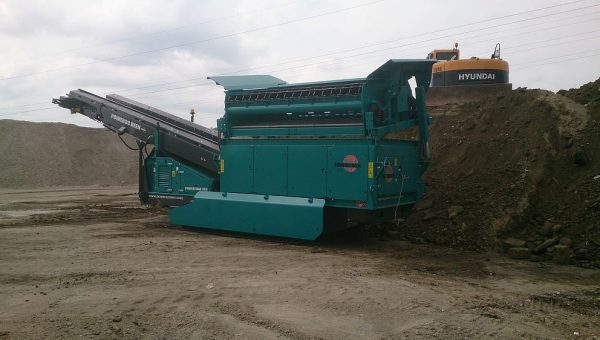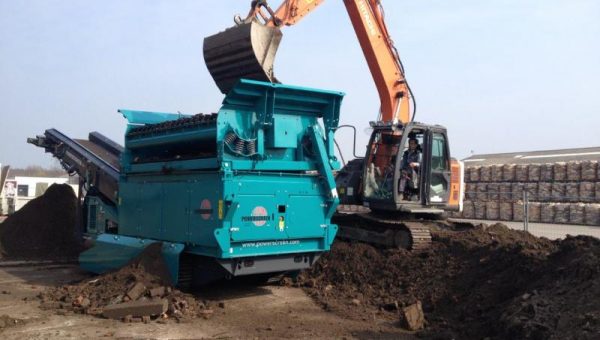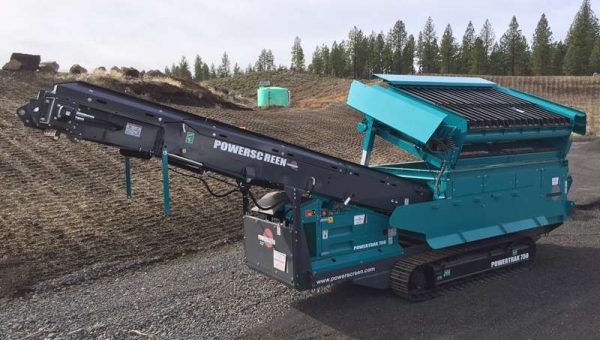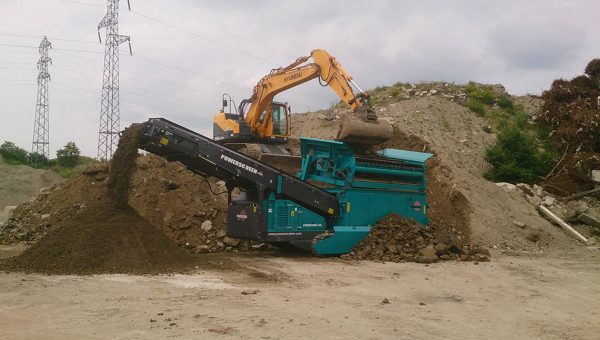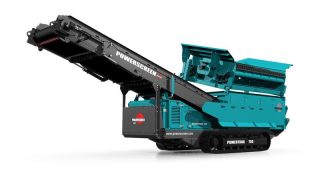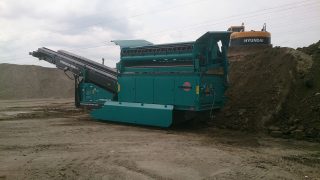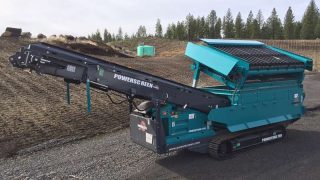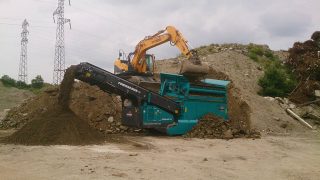 Powerscreen Powertrack
The Powerscreen Powertrack machine is a heavy duty 2 way robust screener. The Powertrack is designed for extremely demanding applications where reliability and durability is paramount. Utilising an aggressive screening action liberates the most demanding applications. Give us a call to discuss your needs.
Powerscreen Powertrack is built to withstand the rigors of handling materials like rock or demolition concrete, this machine is equally at home when fine screening down to 1/4″ product size. The product design allows the machine to operate in very confined spaces and the high mobility factor eliminates set up time.
This means: The Powerscreen Powertrack Drives onto a level site, the screen box is switched on and the machine produces graded material in under 2 minutes.
The Powerscreen Powertrack machine is a specially adapted Powergrid fitted with crawler tracks which can be moved along on site by the operator via remote radio control signal from a hand held remote radio control unit. Road transport is by low-loading trailer only. To meet transport regulations on low-loading trailer the overall height of the machine has been reduced to 3.4m (11′ 2″) and overall width is 2.93m (9′ 7″). Legal limit is 3.0m (9′ 10″). The Powerscreen Powertrack chassis frame is reinforced and tracks are bolted in place using special mounting brackets. The upper part of the chassis / framework is standard. Specially designed mudguards along the tracks and 'tapered' guard doors either end give the Powertrack a 'streamlined' shape.
The Powerscreen Powertrack Machine is extremely good at separating waste, soils, wood chips and hard core materials, simple change over of easy access mesh allows the contractor to use the machine for various applications.  Suitable to get into some sites that other machines just can't access due to its compact design along with simple maintenance requirements, these machines are bulletproof.
Available for rental
Give us a call or get in touch if you would like to buy, discuss or have a general enquiry about a mobile screener in and around London UK, Bristol, South Wales, or pretty much the whole South UK.