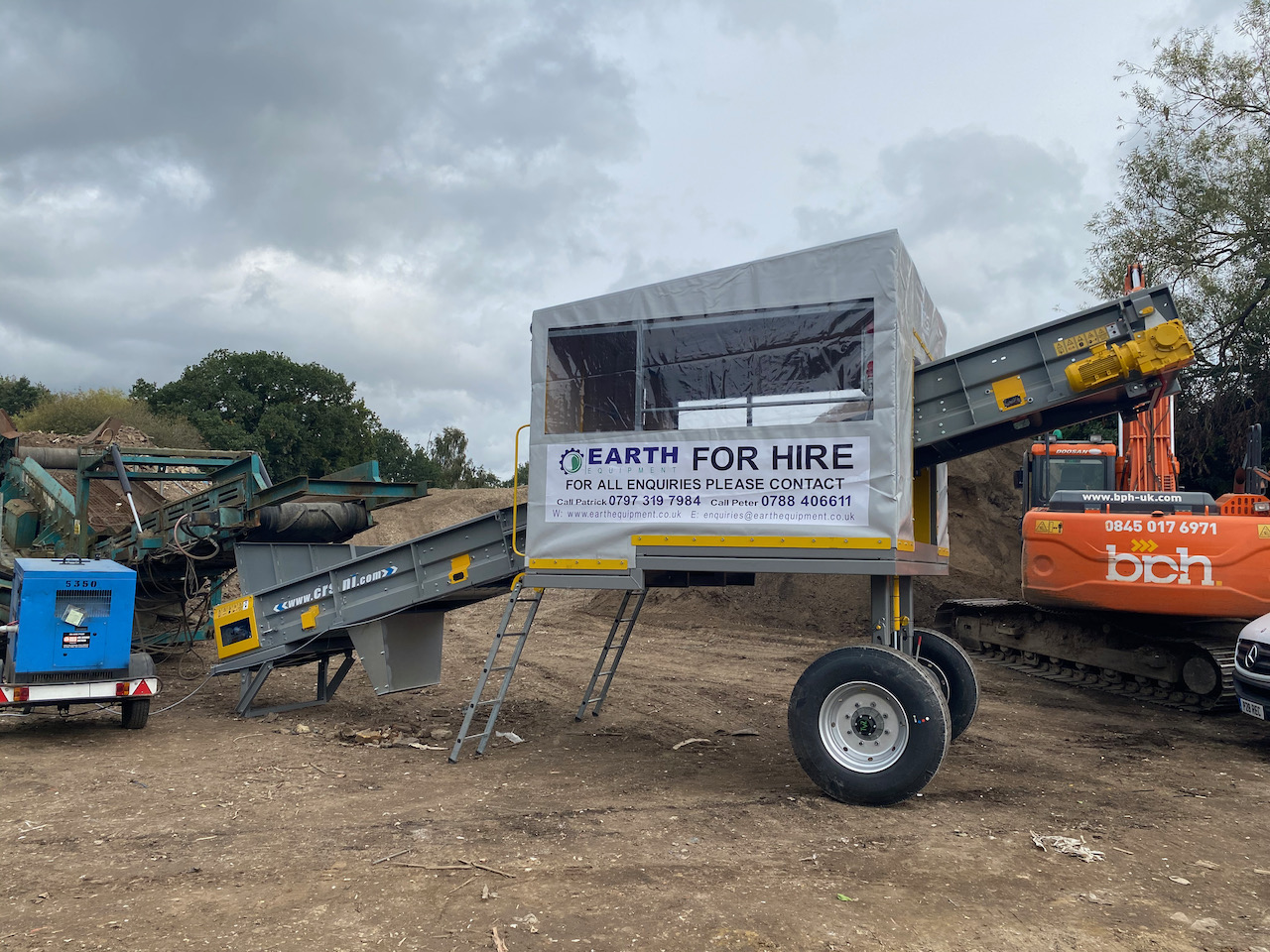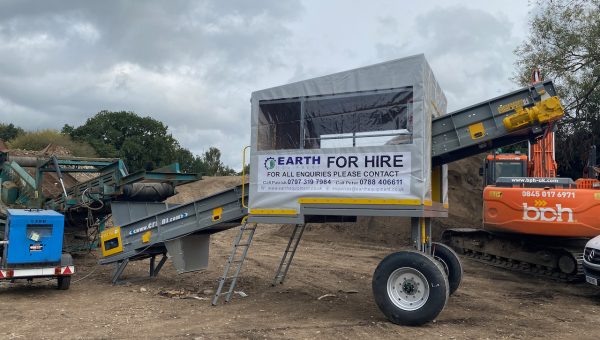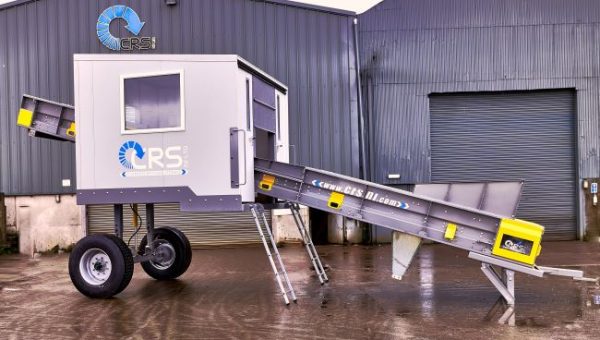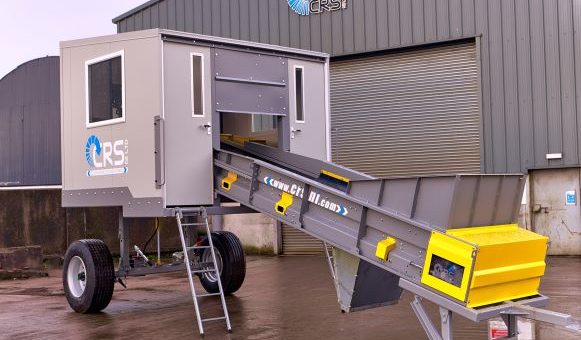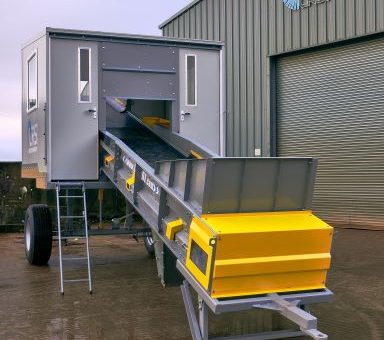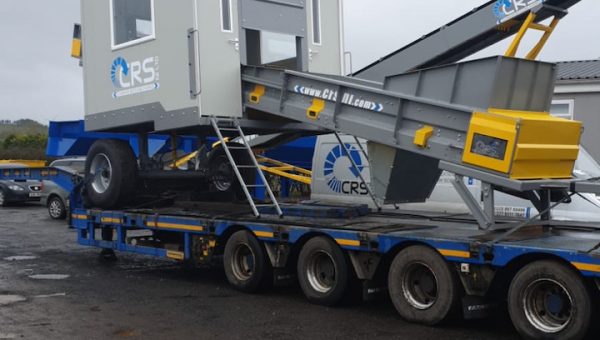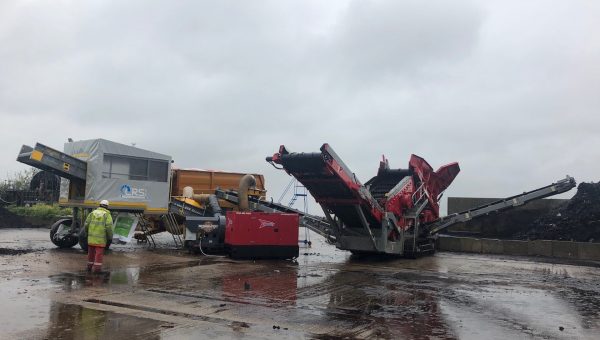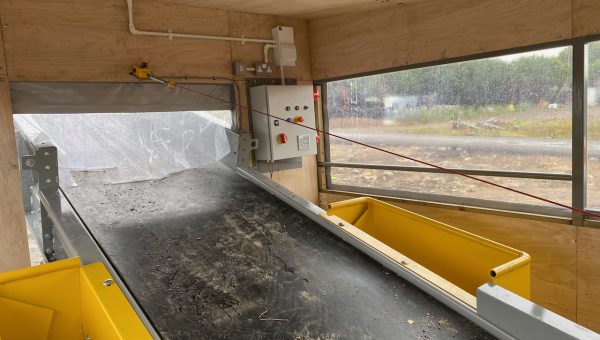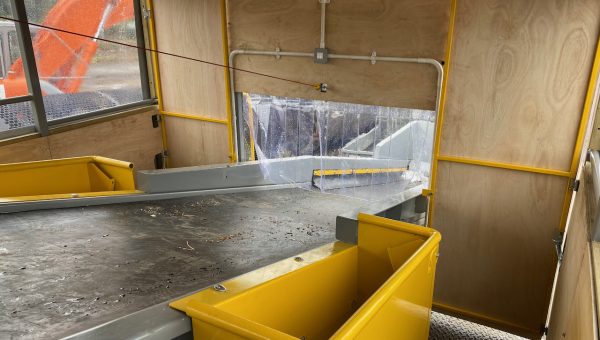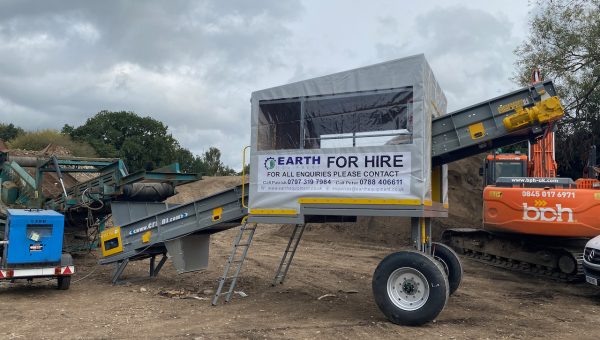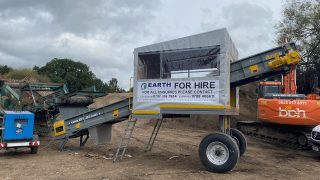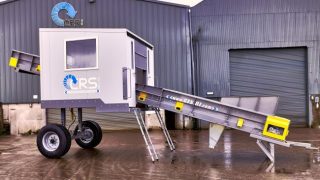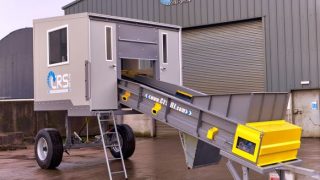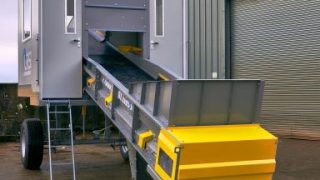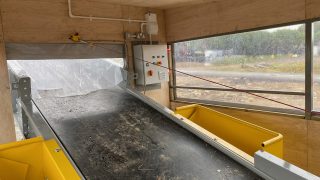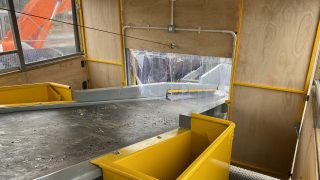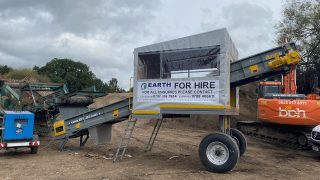 CRS Site Master 4 man Mobile Picking Cabin
CRS Site Master Mobile Picking Cabin gives exceptional functionality within a small foot print. Perfect for a huge range of applications. Delivered to site and towed into position, these units are up and running within minutes. Giving contractors peace of mind that they are providing a safe and dry environment to operatives performing crucial jobs to allow material to be recycled and reused.
CRS Site Master Mobile Picking Station, a truly innovative solution for cleanup of materials in tight compact yards.  These units are perfect to use after a crusher or screener to allow operatives to clean materials in a safe and dry location.  Materials are being presented on a conveyor that the operative can simply turn a  speed control switch to either speed up or slow down the throughput.   The days of operatives walking around sites carrying bins are a thing of the past.
On a simple drawbar these units are hauled to site on a low loader, off loaded and towed to the required position and ready to go.  Simply plug the CRS Site Master in and it is ready to go, giving the operatives a comfortable ergonomic atmosphere  where they have lights and heating to keep them comfortable, not to mention the safety aspects.  Most sites have excavators, loading shovels and other large machinery were accidents can unfortunately happen.  Using the CRS Site Master mobile picking cabin allows the contractor to know that his staff are able to perform their jobs in a safe environment.  These units offer safety to both operatives within the cabin and operatives controlling the larger machinery, taking people off the ground reduces the risks of injury exponentially.
The uses for these units are endless.
Compost cleanup
Asbestos contamination cleanup
Crusher run cleanup
General screened material cleanup
Glass cleanup
Cardboard or paper separation  etc…..
These machines arrive on site, and are ready to go within minutes.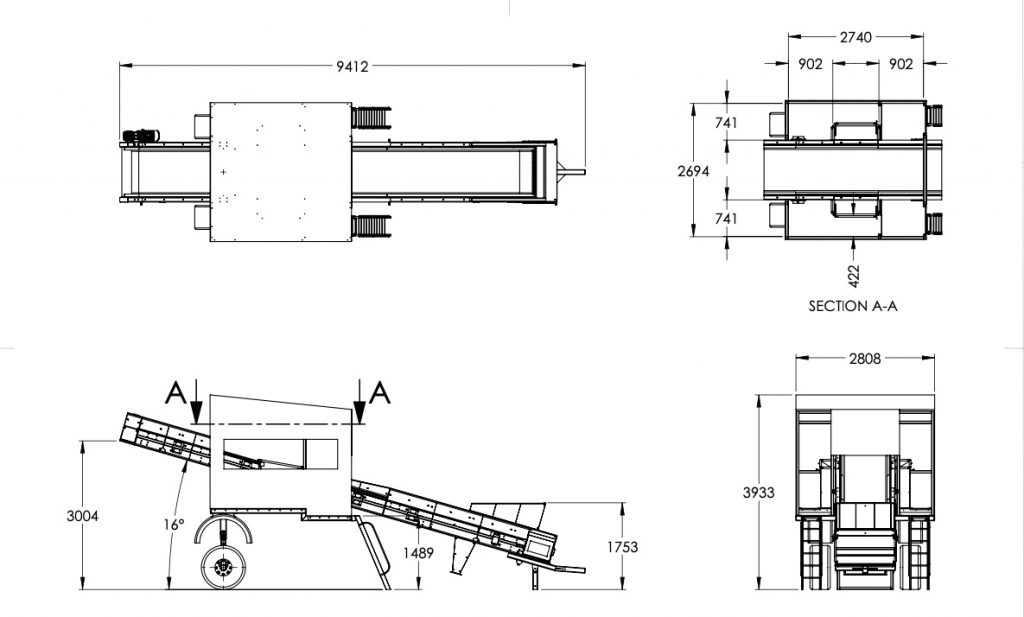 Get in contact with us now if you want to rent or buy this unit.