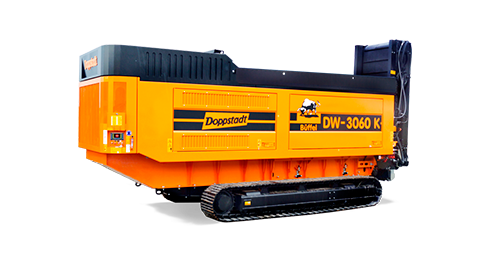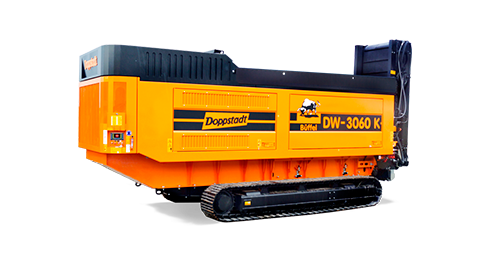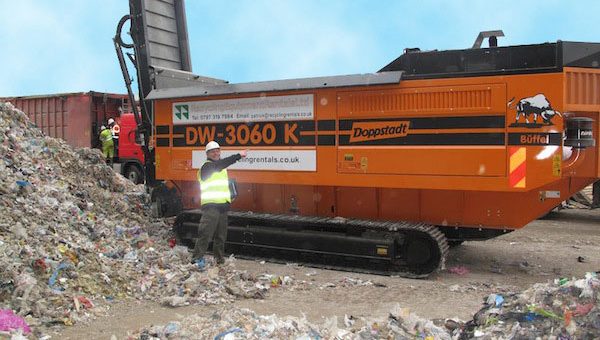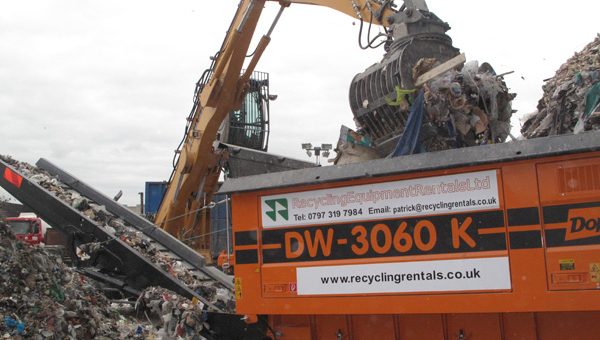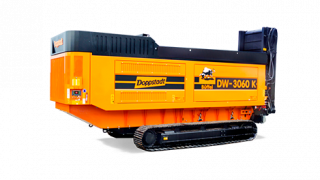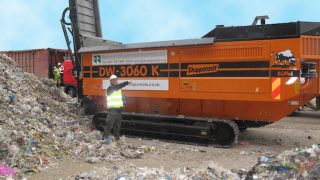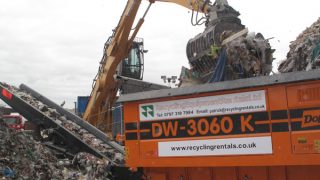 Doppstadt DW3060K Slow Speed Shredder
Doppstadt DW3060K Slow Speed Shredder, Huge power with reduction in mind, this machine sets the bar and goes on to break it again and again. Utilising a single shaft setup, these machines are setup for a range of applications. Coming with either tracked or wheeled chassis mean that all contractors can have the machine that best suits their requirements.
Doppstadt DW3060K Slow Speed Shredder Details
Doppstadt DW3060K Slow Speed Shredder is a universal machine for processing various materials including municipal waste, construction and demolition waste, commercial and industrial waste, wood waste, tree stumps, mattresses, paper rolls, plastics, films and various other materials.  Utilising a single shaft configuration, this machine is setup to be very versatile doing an excellent job on most applications
Why Use a Doppstadt DW3060K Slow Speed Shredder
The DW3060K Slow Speed Shredder is the most cost effective approach to a shredding application, if the operator can do an application with a slow speed it is in their interest to do so, even if they have to use a screener to segregate oversize etc and run as a two machine operation.  Slow speed shredders are a lot cheaper to run than high speed shredders.  As a general rule of thumb, a slow speed shredder costs on average £2 per ton as opposed to the high speed shredder which costs anything from £8-12 per ton.  The reason for this is down to wear, fuel and the potential of high speed damage.  If there is an application that an operator can use a slow speed to do a job efficiently, it is extremely more feasible to do it with the slow speed.
Available for rental
Give us a call or get in touch if you would like to buy, discuss or have a general enquiry about a mobile screener in and around London UK, Bristol, South Wales, or pretty much the whole South UK.
Hire a Doppstadt DW 3060 to shred bulky waste, domestic waste, garbage, green waste, industrial waste,demolition waste , mixed construction waste, organic waste, roots ,tree stumps ,and waste wood and more.
The Doppstadt DW 3060 slow speed shredder is the solution to the most difficult of shredding problems. Shredding is carried by a single shaft with fixed teeth strategically placed onto shaft working against the hydraulically controlled shredding comb.
Thanks to the various quick release and replaceable tools, the DW3060 can be adjusted to the different shredding tasks required of this machine. The efficient mechanic power transmission is carried out by a direct drive planetary gear.
The shredder is mobile thus ensuring a quick and flexible setup in application.
Noise level and the fuel consumption of the motor are very low, motor being a EUROMOT 2 with high torque and extremely economic.
SUPPLIED  WITH  OPERATOR, if necessary .
TRACK , MOBILE , REMOTE  CONTROL
MOTOR Daimler Chrysler OMV457 LA 315kw (430hp) 1800rpm
EASY OPERATION exact adjustment and reading of the machine operating data easy accessible and to use the machine can be moved by a wheel or track loader and slip on coupling putting machine in to work position hopper load height 2,850mm, hopper length 4,000mm, machine width 2,500mm
COMB ELEMENTS are secured by wedges, and are easily accessible from the out side, therefore quickly replaceable. Comb Length 3,000mm
POWERFULL DIRECT PLANETARY DRIVE Direct drive with electric reversing facility. Motor is easily accessible from 2 sides.
ROLLER TEETH tear the material through the hydraulically controlled shredding comb, the comb opens automatically in case of large foreign objects, in order to protect the machine and to reduce tool wear.
SHAFT length 3,000mm diameter 600mm, speed 32rpm,
TOOTH number 22 / width 60mm.
DISCHARGE CONVEYOR Width 1,000mm, Length 7,000mm
MAGNET OPTIONAL Over Band Magnet right angle on to discharge conveyor