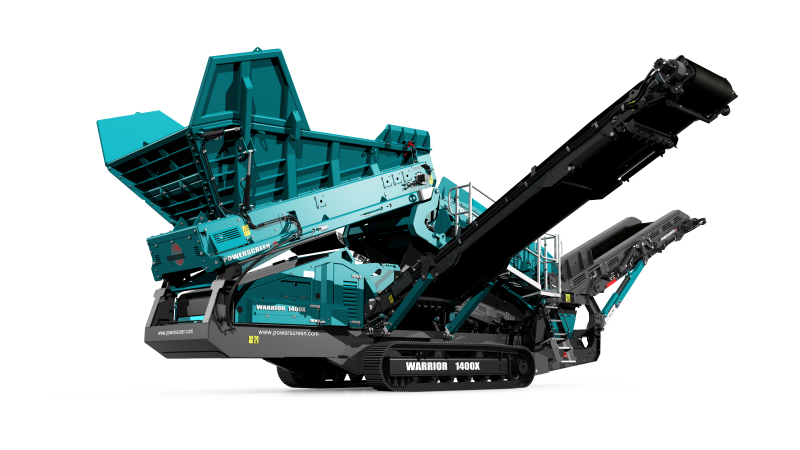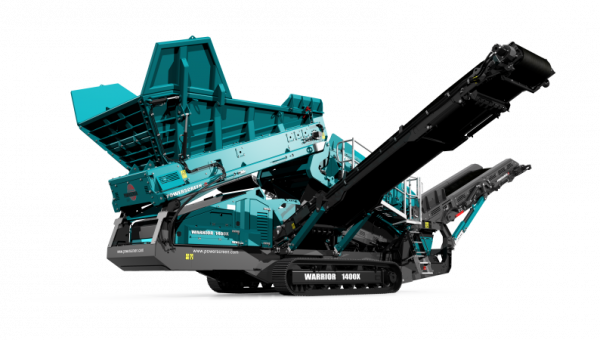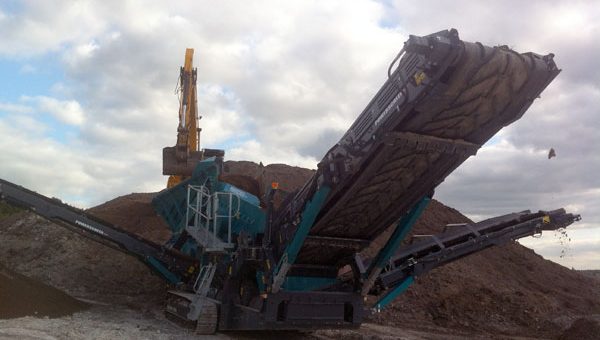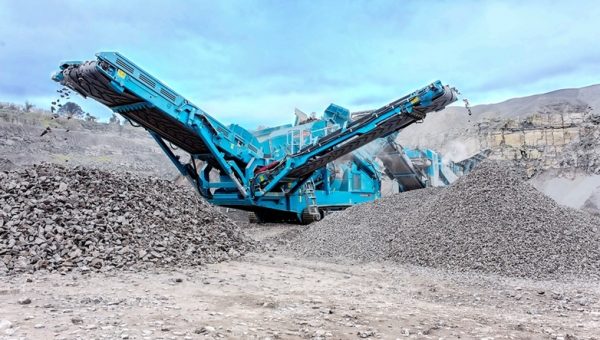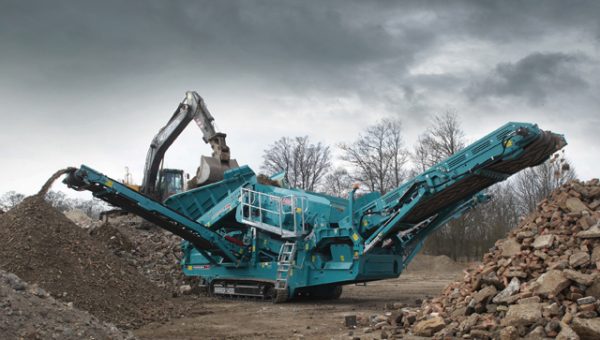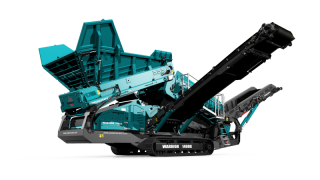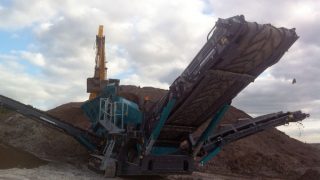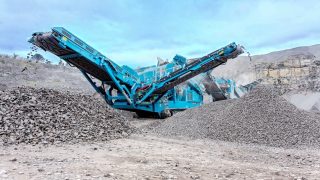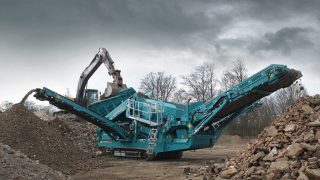 Powerscreen Warrior 1400x Rental
Earth Equipment offer the Powerscreen Warrior 1400x for rental throughout the South East of England. With a 12'x5′ Screen box, this machine is the mid size machine that works very well in most applications. Weighing 24 ton allows for easy transportation. Exceptional maintenance and service access along with a very aggressive screen box put this machine ahead of the rest. Give us a call to discuss your application. Machines available all the time.
Earth Equipment offer the Powerscreen warrior 1400x for rental, with a huge knowledge base of the product with reference to applications, mobility, spare parts we know these machines inside out, and they are simply the best screening machine on the market.
If you have a screening application please get in touch to discuss your needs.  We have these machines available for rental at all times.
Powerscreen Warrior 1400x Scalper Details
The Powerscreen Warrior 1400x scalper has been developed for the contractor who requires versatility and ease of transport, without compromising on build quality and reliability. Designed to cope with the heaviest applications, the Warrior 1400x can be used in crushing circuits, demolition and construction, waste management, aggregates, heavy rock and topsoil applications, as well as many others.
The Powerscreen Warrior 1400x scalper features a highly aggressive, heavy duty 2 bearing 3.680 m x 1.420 m (12'-1″ x 4'-8″) screen box, integrated hydraulically operated folding side conveyors, heavy duty feed hopper and a CAT C4.4 TA 129 HP, 74.5 kW Engine.  The screen box rises at both the rear and front to give unrivalled access for bottom deck change and maintenance, with side conveyor tail drums highly elevated to minimise any onsite damage when manoeuvring.
---
Why use a Scalping Screen
Scalping screens are one of the most versatile screens on the market, with the option of running these machines with a range of top deck media including, fingers, bofor bars, punch plate and mesh mean that they will be capable of doing an excellent job on any screening application whatever the weather condition.  Whether it is breaking up sticky clay soils utilising fingers, sizing aggregate with meshes, or screening wood with punch plate, there really is no application that these machines can't lend themselves to.  Along with this versatility, this machine also benefits with a large 12′ x 5′ screen deck meaning that material really is getting aggressively screened maximising through put and minimising rehandling.
Available for rental
Give us a call or get in contact if you would like to hire a mobile screener in and around London UK, other variations of screeners also available. Give us a call to discuss your application.
---
Model Number: Powerscreen Warrior 1400x
Recirculating System?: 0
Type: jaw
Engine: Caterpillar
Bogey Option: 0
Screen Size: 12'x5' top deck
Conver Rotator: 0