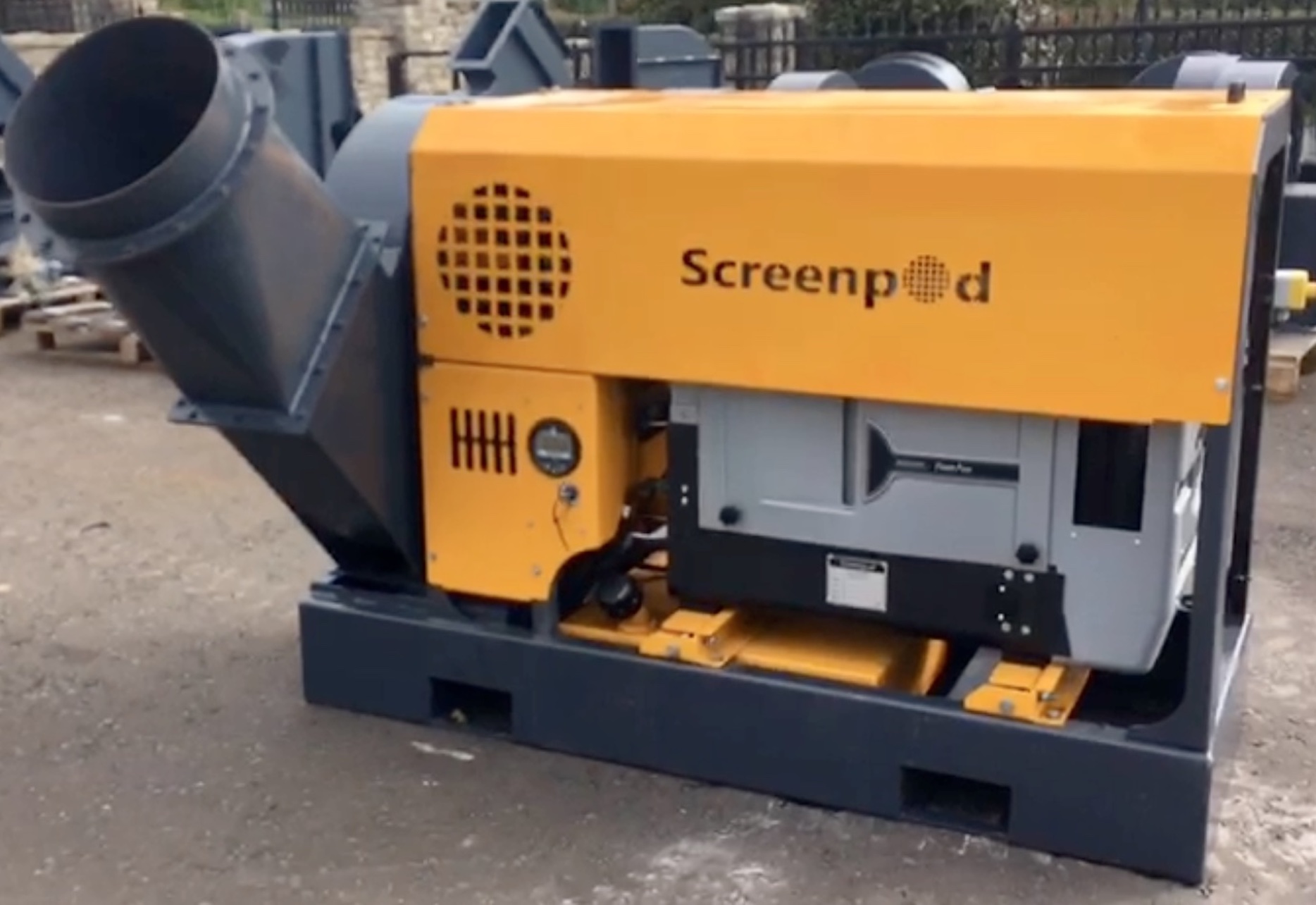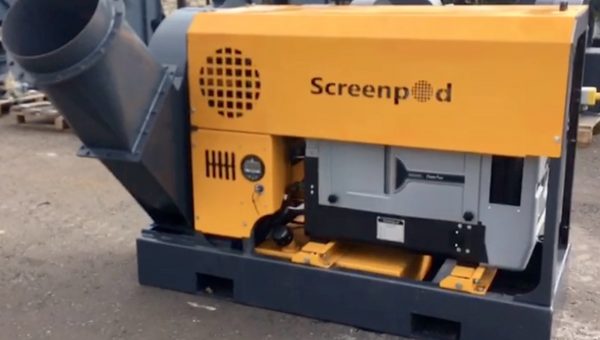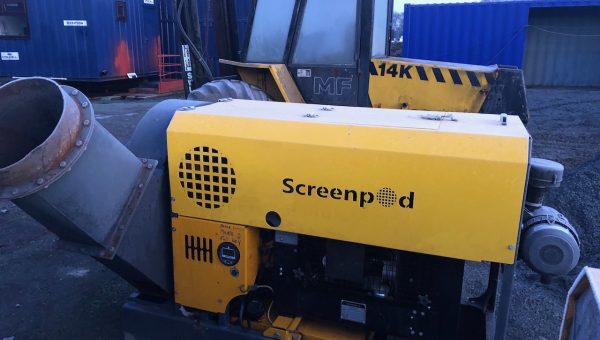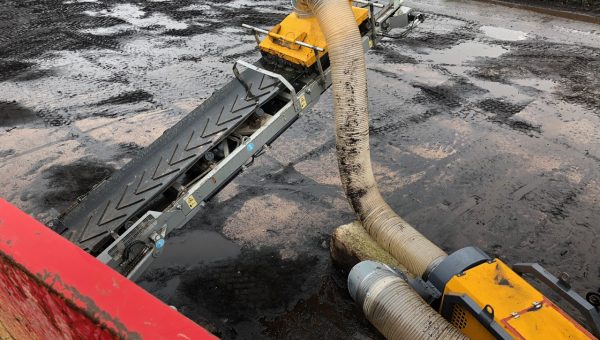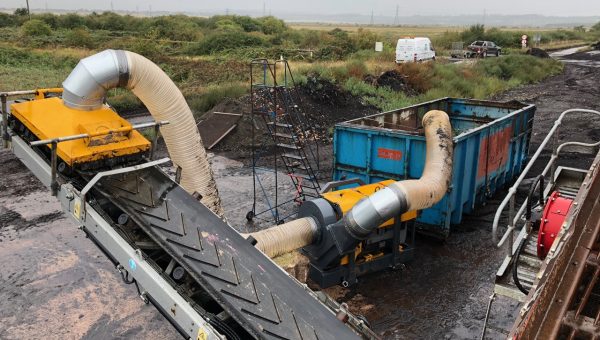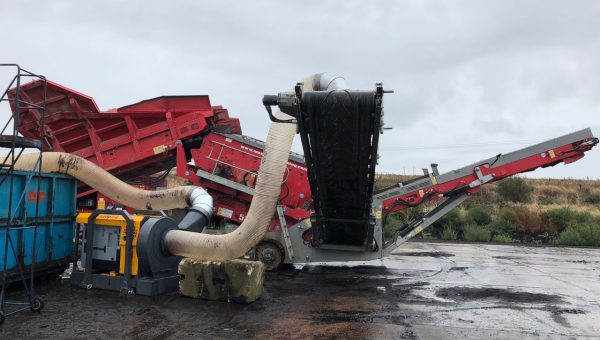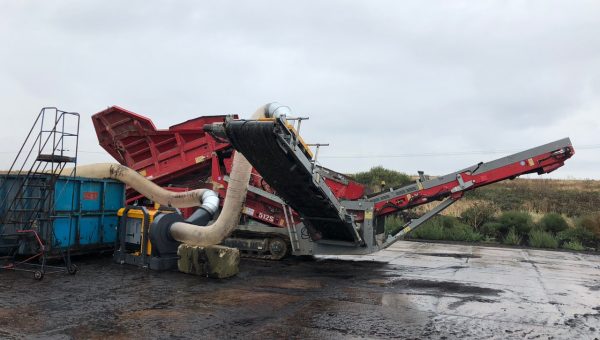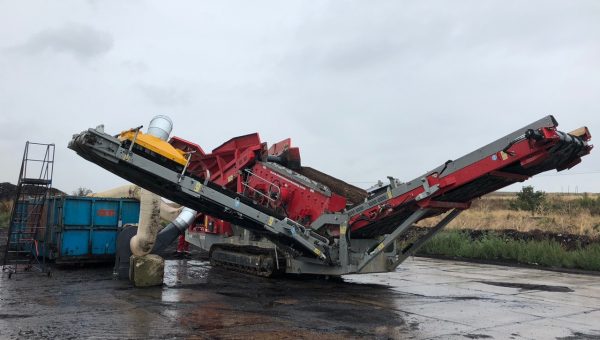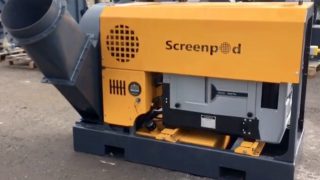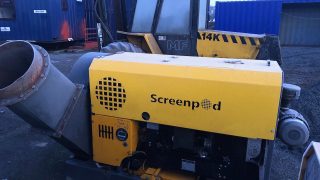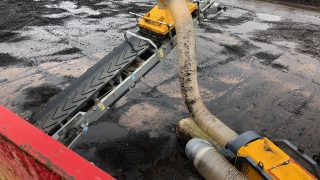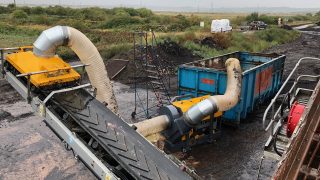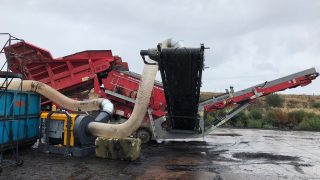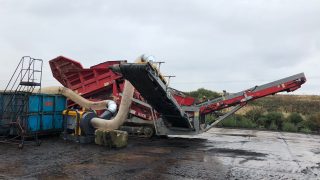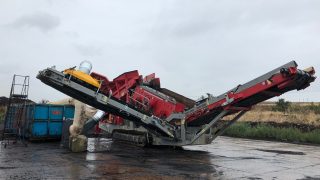 Screenpod Air Vac Clean Up
Screenpod Airvac Cleanup vacuums to clean up the most troublesome products, almost eliminating manual picking in the right application. Quick setup times and zero downtime offer the operator a very efficient solution minimising manual labour to get the material as clean as possible. An industry game changer.
Extremely compact and efficient lights recovery vacuum system.  The screenpod Airvac gives the operator an extremely efficient way to take lights materials out of hardcore etc sometimes eliminating manual picking altogether.  The Screenpod Airvac comes with an adjustable vacuum head that attaches to the conveyor by means of an innovative and simple tube system.  This allows the operator to raise the vacuum head up or lower it down, by simply undoing 2 screws and either lifting or let it drop slightly and then retightening the screws.  A large vacuum tube connects this vacuum head to the Airvac, where it then pushes the material to a skip or cage.  The efficiency of these machines can not be underestimated.  Click here to see video of one working on an application we set up.  We were very impressed.
Extremely robust, these units are a game changer lots of different size configurations available.  With the UK Market and reduction to available Labour, these units can reduce the dependance on manual pickers and be setup to liberate different material fractions.  Available either diesel engine driven or connected to 3 phase electric mean you can get these units to work anywhere.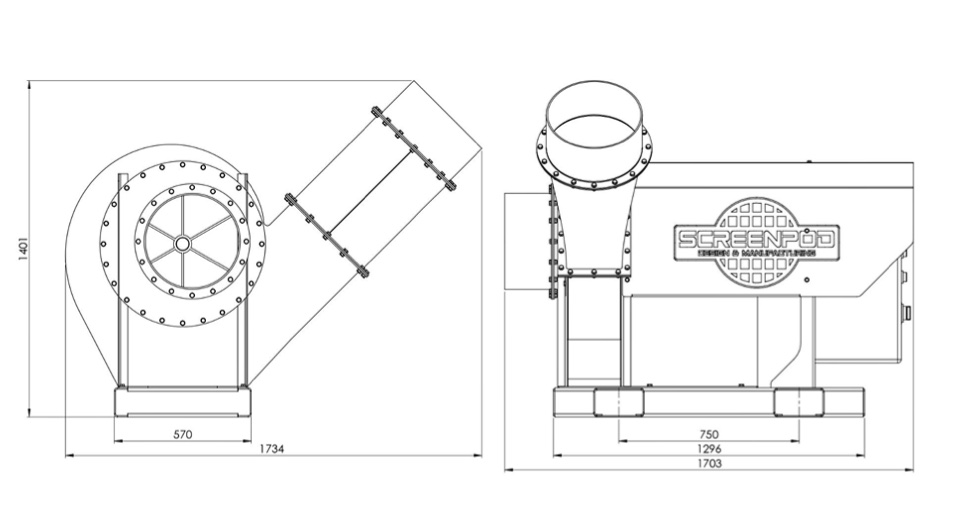 Contact Earth Equipment Ltd today to enquiry about an air vac rental.  Click here to have look at a setup we did cleaning up compost